Reviews by HisDemonicLove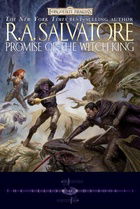 Posted : 14 years, 2 months ago on 25 July 2008 08:54 (A review of
Promise of the Witch King: Bk. 2 (Forgotten Realms: The Sellswords)
)
I actually liked it a lot for a fantasy book; got loads of good laughs out of it. Plus, I love the character Jarlaxle; he's just too cool.

0 comments,
Reply to this entry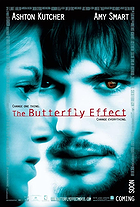 Posted : 14 years, 2 months ago on 13 July 2008 07:01 (A review of
The Butterfly Effect
)
Some people have said this movie is powerful...It effected the rest of my life from the age of 10 (When I first watched it) And it inspires me still at the age of 14...I love this movie.

0 comments,
Reply to this entry